SlingShot is a lightweight unit that converts existing tactical radios to TacSat, maintaining real-time BLOS comms in all situations and locations.
Providing low-latency voice and data connectivity to tactical radio networks and utilising L-TAC, Inmarsat's I-4 L-band to L-band network, SlingShot delivers Beyond Line of Sight communications to users of UHF and VHF radios.
Designed to support in-service radios
Supports UHF & VHF military and commercial frequencies
Omni-directional antennas
Utilises Narrow Beams, Customised Beams and Relocatable Beams
Lease airtime is flexible according to requirement
Data enabled
SlingShot Appliqué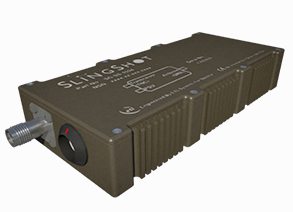 The SlingShot Appliqué is the heart of the system. Weighing only between 507 g (UHF) and 605 g (VHF) it converts RF to commercial satellite frequency, working with the majority of in-service radios. Any Crypto is untouched by the Appliqué and is therefore maintained.
SlingShot Manpack Antenna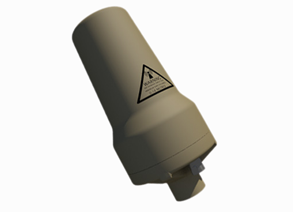 The SlingShot Manpack Antenna is omni-directional, so will maintain satellite communication, no matter which way you are facing, or whether you are running, walking, kneeling or prone.
SlingShot Manpack Battery Caps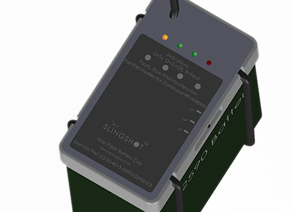 The SlingShot Manpack system runs off standard radio batteries, meaning there is no need to carry additional batteries or chargers. The Battery Cap attaches to the radio battery and feeds the Appliqué. Under standard operational conditions, the system will run for up to 24 hours on a single charge.
For more information on each SlingShot system, choose the appropriate image below